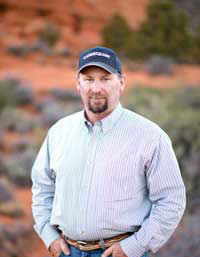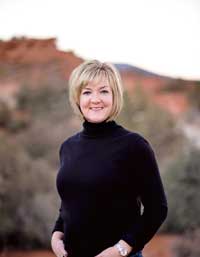 Are you looking for a Custom Home Builder in the St. George Area? Take time to visit with Chad & Margaret Anderson of Circle A Builders.
Chad, General Contractor, has over 25 years of building experience and genuinely enjoys being on-site and building a home from the ground up! He also relies on a team of dedicated employees and top quality subcontractors from start to finish. Chad believes this day-to-day supervision is necessary to ensure a superb finished product.
Margaret, Design Consultant, routinely helps clients bring all of their ideas together. She can assist with the initial home design and follow through with coordinating all finishing details inside and out. Margaret is also a licensed Realtor with Holiday Resort Realty and can assist clients in finding and purchasing the perfect lot for their new home.
Chad & Margaret are committed to ensuring an enjoyable "home-building" experience for their clients. From design inception to the last landscaping detail, emphasis on the view will always be our priority. Most importantly, Circle A Builders is crafting quality homes and lasting relationships!
CALL US!
---
Services
HOME DESIGN / LOT PLACEMENT
We furnish coordination with an architect to customize a plan for your new home or you can use one of the many plans we have already designed. We assist you in determining the placement of your new home on your lot, to ensure it takes advantage of the best views, weather conditions, coordination with local traffic patterns, and privacy concerns. If you have not already purchased a lot, we can assist you in finding the perfect spot for your new home. We have built custom houses in nearly every section of the greater St. George area and are familiar with the pros and cons of all the potential choices.
COMPREHENSIVE BIDDING
Based on either your home plan or one of ours, we will provide a bid for your project, free of charge. This will include a detailed spec sheet of all the finishes, such as roofing material, outside wall finishes, concrete design, and landscaping. Your bid will include generous allowances for appliances, carpeting, lighting, plumbing fixtures, and any other special features you may want included in your new home.
MATERIALS SELECTION / DESIGN
We encourage our clients to be involved in the selection process of all the materials and finishes that go into their new home. We want it to be reflective of your tastes and living style. We are always available to guide you through the process with just the right amount of help, combining your ideas with our experience in this process. All of this is included in the price of your new home.
PROJECT MANAGEMENT
We provide the best on-site supervision you will find anywhere, during all the phases of construction. We pride ourselves on our personal and continuous communication with our clients, from the planning stages until you move in. We are also available to solve any problems that may arise as you begin living in your new home. We want our clients to love their new home and be happy ambassadors for us in the future.